Articles available in PDF Format
By Richard L. Miller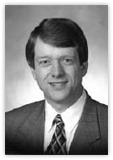 Richard L. Miller CLU, ChFC is President & CEO of T & M Financial, Inc. He has qualified for MDRT every year since 1977, including Court-of-the-Table and Top-of-the-Table. He has published several articles on financial topics in nationa l publications and has been a frequent speaker at industry meetings, including NAIFA's annual convention.
He has devoted thousands of hours since 1982 to the development of the Comprehensive Financial Planning System, which has been available only to close friends and associates. In 2003,he authorized the nationwide distribution of the CFPS for the first time.
RESOURCE ARTICLES