At T & M Financial we provide year round income tax services including:
Federal and State Tax Return Preparation
Electronic Filing of Tax Returns
Developing Methods to Legally Lower Tax Liability
TAX PLANING SERVICES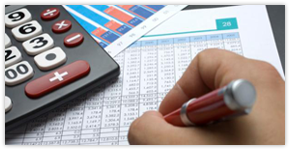 We prepare federal and state income tax returns for individuals, small businesses, or other client situations. As financial consultants, we do more than simply "plug in" the numbers you give us. We look deeper into your financial situation to explore all avenues to legally minimize your tax liability.
We also participate in the IRS e-file program for electronic filing of federal and state returns. By using e-file, you can get your refund back in half the time. You can even have your refund directly deposited into your bank account in as few as 10 days. If you have a balance due, you can also use e-file and pay by electronic funds withdrawal.
Beyond tax return preparation, we also help clients year-round with income tax issues. We help you estimate your annual income taxes in advance so that you can adjust withholding allowances or make quarterly estimates. As financial planners, we can also look at your overall financial situation and give you advice that may lower your income tax liability.
Contact our tax professionals today for a free consultation!
Be sure to check our Tax Return Preparation Checklist.